The Waterworks Museum has produced a number of publications which can be purchased from the Museum shop
Our publications are designed for visitors who would like to know a little bit more about why we exist and some of our important exhibits.
They are colourful and informative for visitors of all ages.
In addition to the museum's souvenir guide, the publications cover the topics of:
Pumping and Lifting – the story of moving water yesterday and today (book).
Wye Valley – the story of a great river (book and DVD).
Water on Tap- water supply in Herefordshire yesterday and today (book and DVD).
The history and development of hot-air engines (book and DVD).
Life and fire-fighting at the Rotherwas Royal Ordnance Munitions Factory (book).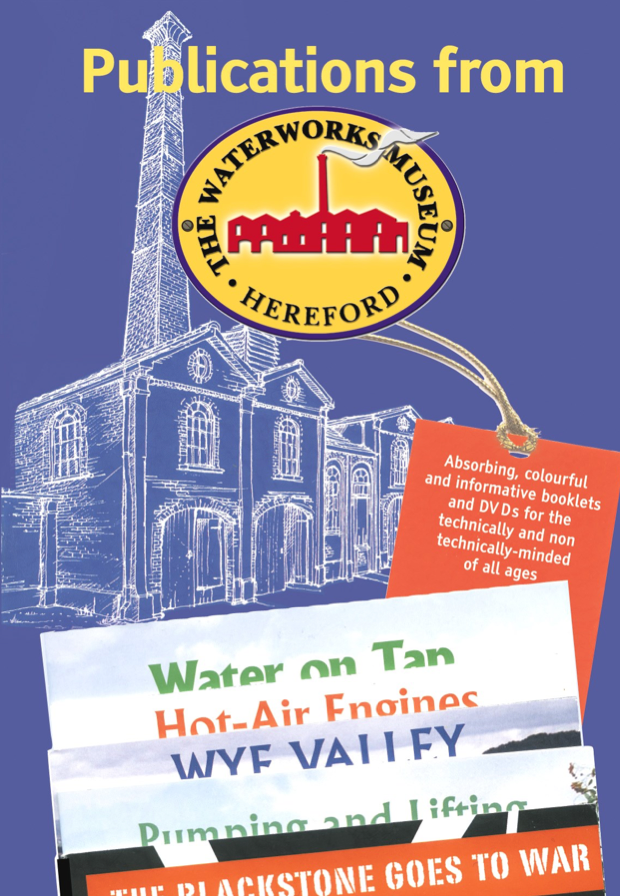 Booklets available from the Museum Shop