The Museum exhibits yesterday and today
The museum houses a unique collection of working industrial artefacts.
With possibly the widest chronological range of working water-pumping devices in Britain, our exhibits span from 1850 to 2000, whilst authentic working replicas cover some of the earliest water-raising devices of the Greek and Roman periods. Virtually all the working engines and pumps are amongst the last remaining examples on public display.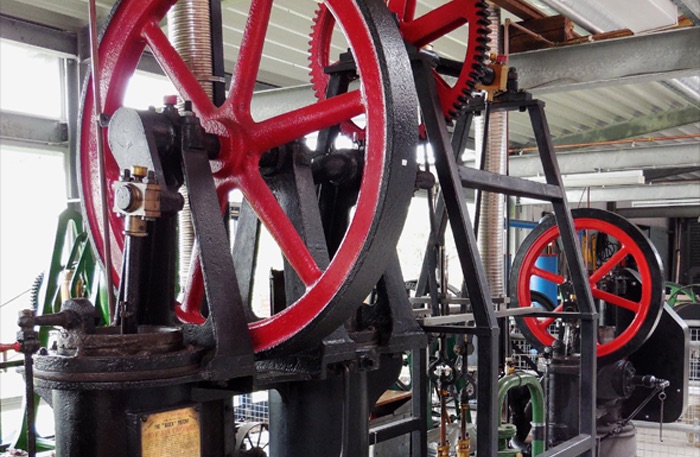 Look out for our Steam Days when our exhibits will be working in all their glory